As explained in our previous Blog post, Roofing Problem Areas: The Troublesome 10%, Belzona's industry experience indicates that 90% of roofing problems usually arise from a mere 10% of the roof's total area. In fact, the occurrence of these problems tends to bear a significant correlation to traditional roofing materials and installation methods. Therefore, how can these problems be eliminated through maintenance? This Blog post examines the evolution that roofing materials have undertaken and how roofing maintenance solutions have adapted to effectively cope.
Adapting to change
Charles Darwin considered "adapting to change" the most significant part of his evolutionary theory, a statement that holds similar relevance to the evolution of roofing materials. Historically, roofing materials such as tar and lead have been eclipsed on flat roofs by roll-on materials like single-ply rubber sheeting, bitumen and felt. However, despite being easier to apply than their predecessors, the safety and effectiveness surrounding their application and subsequent maintenance is not increasingly better. Fundamentally, the repair and maintenance of these materials is carried out using the exact same materials, or ineffective accessory products which can create future problems in the long term. As a result, roofing maintenance is evolving once more, and this time it is with the advent of liquid-applied polymeric membranes.
Challenges found with traditional roofing maintenance and repair
In order to understand why polymeric membranes are now used so frequently in roofing maintenance, it is necessary to examine the challenges relating to the repair of traditional roofing systems and why these methods are prone to failure.
Many traditional roofing materials are applied using hot work, including asphalt, bitumen and rubber. If a failure should arise in one of these materials, more often than not, the method of repair and maintenance would be additional hot work. In line with increased health and safety precautions, this method is now being neglected in favour of safer alternatives. Not only does the increased amount of equipment on site incur more issues with manoeuvrability, but the method also uses aggressive chemicals and solvents, leading to the production of harmful VOCs. This endangers the health of both the applicator and the surrounding environment, often causing severe disruptions.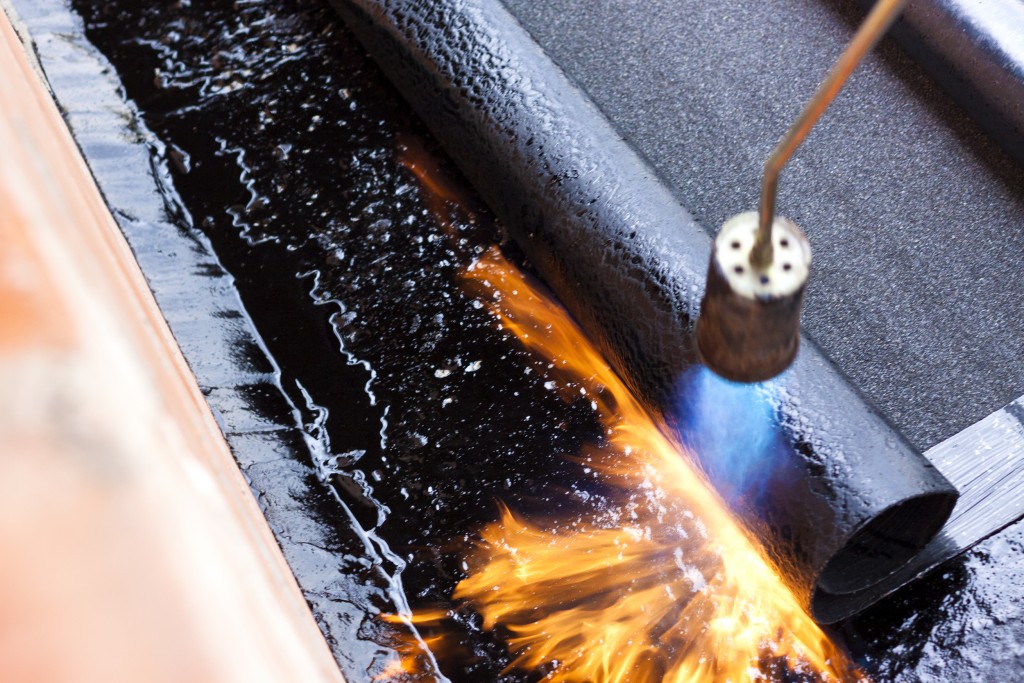 Moreover, rubber sheeting and bitumen, which are both widely used in roofing, represent particular challenges in terms of maintenance due to the joints and seams present. Alongside materials such as felt, these pre-formed sheets are rolled out alongside one another, or cut to fit around more intricate sections, creating significant faults. In particular for felt, a frequent recommendation for the repair of a torn or blistered area would simply be reapplication of that material as a patch. Crucially, this causes an increase in the number of seams on a roof and thus an increase in the number of potential failure points. Poor finishing of just one joint can result in water ingress and issues associated with internal damp. On a complex roof, if one joint fails out of tens or hundreds, then tracking a leak can result in both lost time and investment. If another joint fails, this process will continue, causing further complications.
Continuing with the reparation of joints and seams, repair and maintenance can involve administering either additional contact adhesive or lap sealant, to limit the risk of leaking joints. Similarly, "cut and stick" type sealants and tapes are among further repair alternatives, yet all of these can be thwarted over time by exposure to UV rays and weathering. Poor UV resistance can cause these materials to become brittle and unsympathetic to the movement of the building, increasing the stress applied to these joint areas.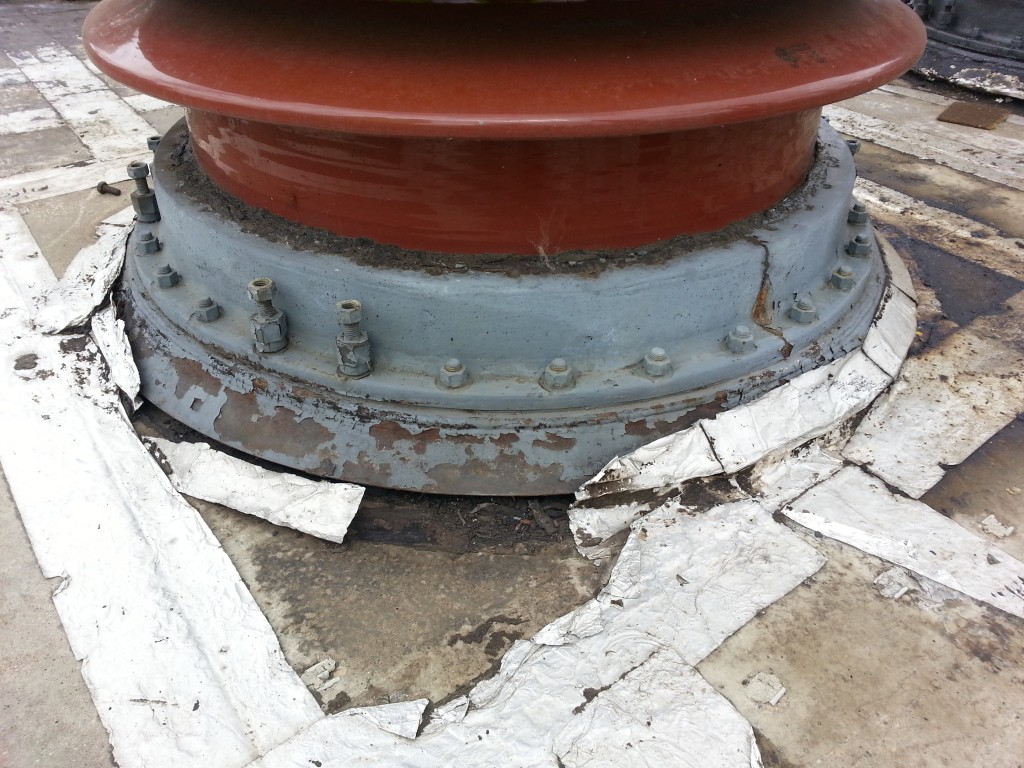 Other accessory products known to be used in the repair and maintenance of roofing materials include roofing cement and nails. Offering more rudimental repair options, these materials can be used in tandem and are regarded as quick fixes, not necessarily long-term alternatives. In terms of roofing cement, this has the potential to be applied to most roofing materials, in particular for damaged or blistering felt; meanwhile nails are predominantly used to repair raised seams or close exposed tears. However, these materials increase the number of dissimilar materials present, making adhesion more difficult. In addition, any method which necessitates nailing, requires penetrating the roof cover, adding vulnerabilities and potentially more damage.
Finally, a challenge that is frequently associated with traditional roofing materials and is compounded further by the aforementioned repairs, is that of breathability. As an essential factor in any successful roofing solution, breathable materials allow any vapour trapped inside a building to escape, while remaining watertight. If there is inadequate breathability, moisture can become trapped, resulting in rot and damp issues. Ensuring sufficient waterproofing simultaneous to breathability can be challenging; therefore, evolution of roofing maintenance materials is required to adapt to these necessary changes.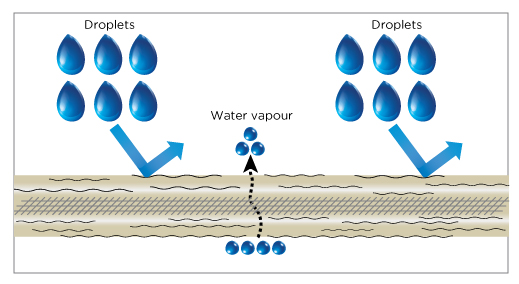 A new breed of roofing maintenance
In the face of these challenges and alongside the advancement in technology, traditional materials for roofing maintenance are being eclipsed by the advent of polymeric membranes. Typically, these are liquid-applied, single component materials and when compared to patch repairs or system replacement, they feature several key advantages.
Fundamentally, they are cold-applied materials which require no hot work and can be applied in all weather conditions; even during winter months. Not only does this remove the need for specialist equipment and personnel, which can complicate applications, but it makes roofing maintenance far safer by removing hazardous hot work techniques. The health and safety element of liquid-applied polymeric membranes is enhanced further because of the absence of VOCs. These roofing maintenance solutions can be water-based and thus solvent-free which, unlike some traditional methods, is odourless and causes no disruption due to smells.
In addition, its liquid-applied nature creates a single, seamless barrier that removes the problem element of joints and seams, an issue which significantly contributes to the troublesome 10% as previously mentioned. In the event of a defect arising, repairs can be performed using the same system, which makes certain that the seamless barrier remains intact. This factor is enhanced further by remaining flexible in service, ensuring the polymeric membrane moves in sympathy with the roof's natural movement without opening up cracks or voids. The flexibility of these solutions can be attributed to the inclusion of reinforcement sheet, which remains watertight whilst accommodating for a variety of roof terrains.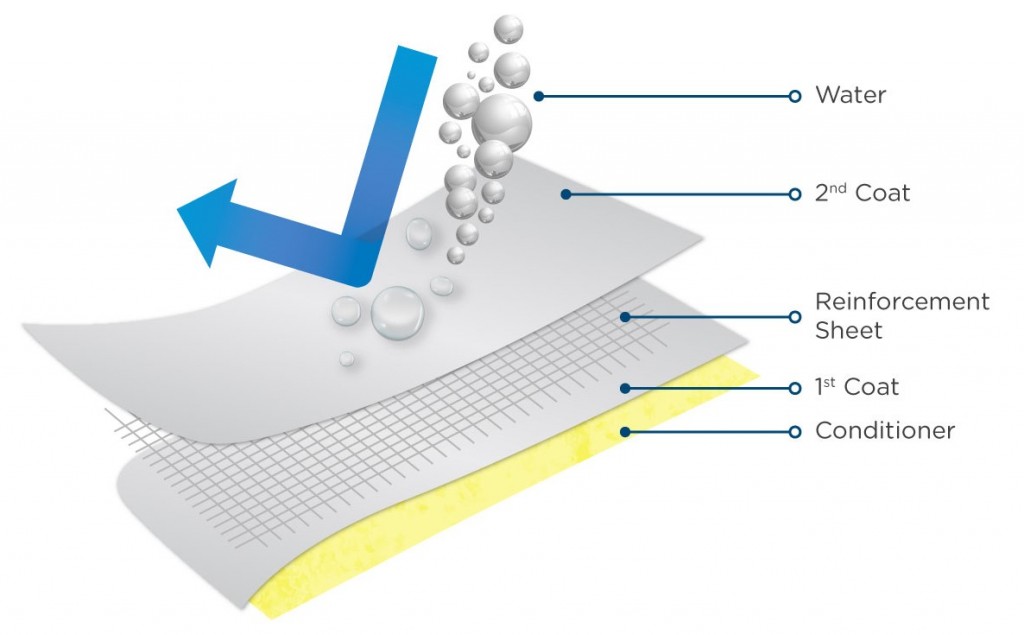 This proves a particular advantage on complex roof structures, having the ability to be seamlessly applied on to glazing bars, metal upstands and gutters, as well as a variety of other materials, whilst providing excellent adhesion. As a result, the system is not compromised by these once notoriously weak parts of the roof area, which fit into that troublesome 10%. Moreover, these systems are designed to be microporous in nature, ensuring that the challenging areas of roofs are kept waterproof, whilst providing that breathability necessitated by evolving roofing maintenance materials. This means that there is no risk of trapped moisture building up under the system as vapour can permeate via the microporous cold-applied, polymeric system.
Evolution for the better
Just as some of the traditional repair and maintenance materials superseded older methods of roofing repair, so polymeric membranes have come to the fore today, taking over as the go-to system for repair and waterproofing of deteriorated roofs. The proven longevity and endurance of breathable polymeric membranes, makes them an excellent choice to protect roofing materials against environmental attack for many years. The simple, cold-applied and odour free application method facilitates a safe and simple procedure, with minimal downtime and disruption.
Note: It is our responsibility to protect your privacy and we guarantee that your data will be completely confidential.