How To Repair a Cracked Engine Block
A cracked engine block in a vehicle is not uncommon. What might seem like a disastrous situation, does not necessarily mean the end of the engine's lifespan. The cracks can lead to a series of problems, for that reason they need to be eliminated.  There are various methods of repairing cracked engine blocks: from welding and brazing, to cold metal stitching. Belzona offers a solution that does not require hot work or specialist tools.
Video: How to Repair a Cracked Engine Block with Belzona 1111
For the repair of this cracked engine block, we used Belzona 1111 (Super Metal),  Belzona 9111 (Cleaner/Degreaser), Belzona 9341 (Reinforcement Tape), and a few tools from our machine shop. The engine had a few hairline spider cracks. After the surface was thoroughly cleaned, the cracks were terminated by drilling and tapping small holes at their ends. Studs were then threaded into the holes and cut flush with the casing. The cracks were veed out with a grinder, and the repair area was thoroughly roughened. Belzona 1111 was mixed and applied directly onto the cleaned surface. A small piece of reinforcement tape wetted out with the mixed material was applied over the crack and encapsulated into the Belzona material already applied. Remaining mixed material was applied onto the entire area to create a buildup of approximately 1/8″ (3 mm). The entire application took less than an hour.
Cracked Engine Repair Drawing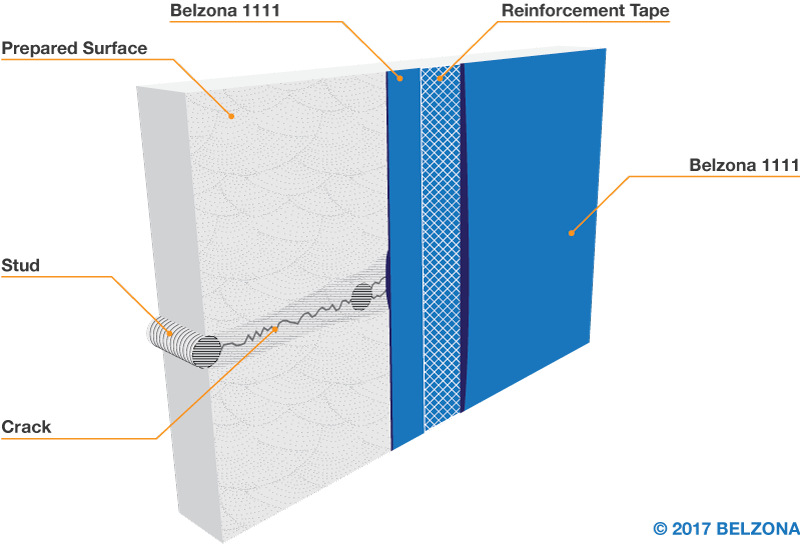 Supplies & Tools Needed for a Cracked Engine Repair
Step-by-Step Instructions of a Cracked Engine Repair with Belzona
Step 1: Thoroughly clean the repair area. Remove all dirt, grease and other contaminants.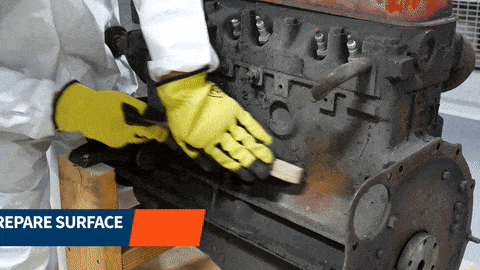 Step 2: Use Belzona 9111 to degrease the repair area.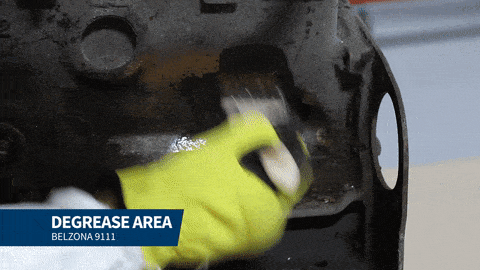 Step 3: To terminate the cracks, drill 3/16″ (48 mm) holes at their ends to prevent further propagation.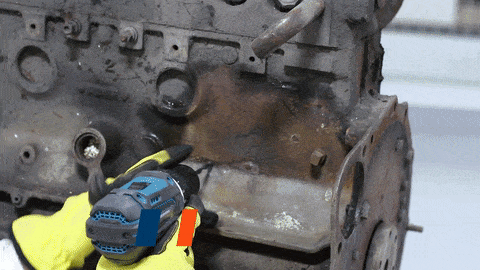 Step 4: Tap holes.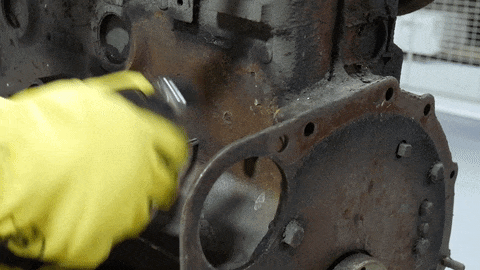 Step 5: Using Belzona 9111 (Cleaner/Degreaser) remove all residue to keep the repair area free of contaminants.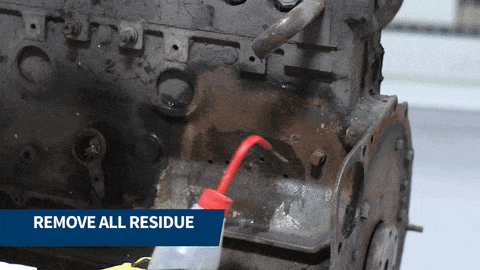 Step 6: Insert studs into each hole.
Step 7: Cut the studs flush with the casing.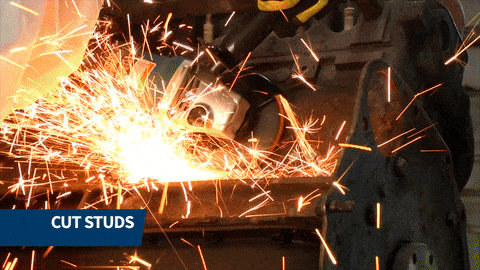 Step 8: Vee out the cracks using a grinder.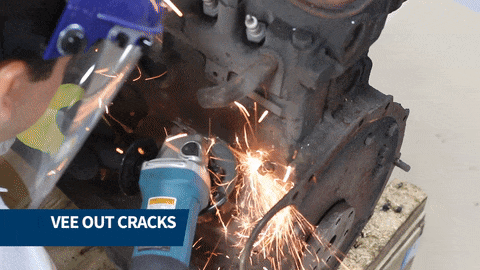 Step 9: Roughen the surface, and degrease the application area with Belzona 9111.
Step 10: Mask off the repair area.
Step 11: Measure Belzona 1111: 3 parts Base to 1 part Solidifer by volume, and mix thoroughly.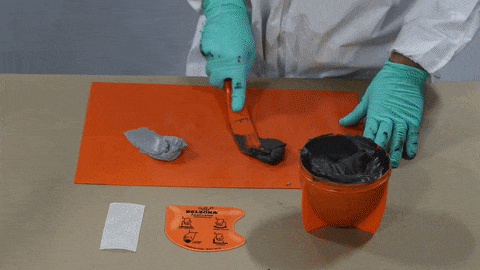 Step 12: Wet out a suitable length of Belzona 9341 (Reinforcement Tape) with the mixed product.
Step 13: Apply a thin film of mixed product onto the prepared area, pushing the product well into the roughened profile.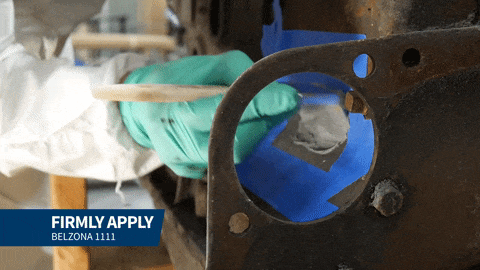 Step 14: Bed the wetted layers of Belzona 9341 down over the crack into the product already applied.
Finally, apply further Belzona product to achieve the required strength.
The repair is complete!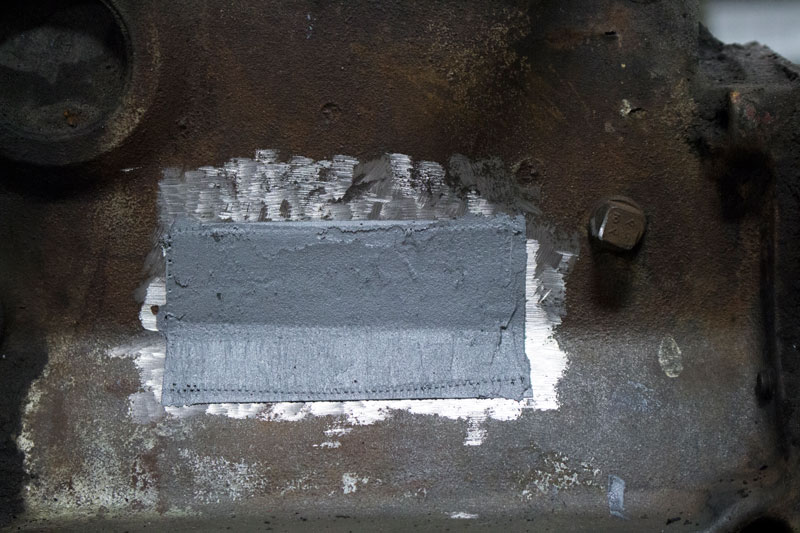 Click here for more information on Belzona's solutions for engines and casings.